A Concrete Coatings Team You Can Trust In South Windsor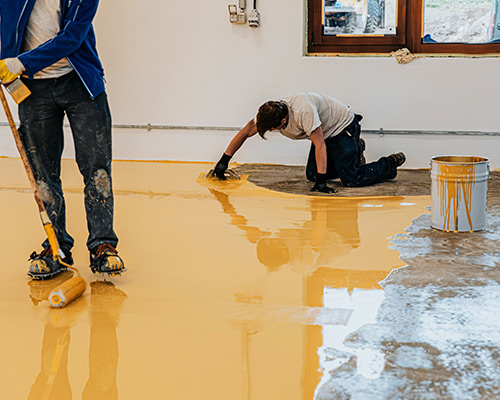 5 Star Concrete Coatings LLC is South Windsor's leading provider of Floor Shield products and epoxy flooring alternatives. Our main goal is to help our customers get the durability, strength, and beauty they want and need with polyaspartic coatings for their homes or businesses. Whether you want floor coatings for car dealerships or flooring for your garage, we're the team to rely on! When you choose us for your concrete coatings services, you're guaranteed to love the look, ease of maintenance, and strength of our Floor Shield products. All you have to do is call our South Windsor team to learn more about our concrete coatings or make an appointment to start your next flooring project.
South Windsor Garage Flooring
Chemical and oil spills, daily wear and tear, and other damages can be a constant problem in garage environments. 5 Star Concrete Coatings LLC has the solution! Our high-quality concrete coatings are ideal for customers who want a dirt-free, easy to clean garage space. Our products are simple to install with dry times that last only a few hours. You'll be able to get right back to work in no time after our team is done with the installation process. Dirt, grime, and more don't stand a chance against our Floor Shield polyaspartic coatings which are stronger and last longer than conventional epoxy floors. Protect, beautify, and transform your garage flooring with concrete coatings from our professional team.
Floor Coatings South Windsor
When you're looking for the best in floor coatings in South Windsor, it's smart to work with a reliable expert with years of experience in the industry. Luckily, our concrete coatings specialists have over 20 years of skill and expertise in this field and can deliver high-quality service and results every single time. We have a variety of concrete coating systems available for your home or business in South Windsor, including:
Flake

Quartz

Solid

Clear

And endless combinations
With unmatched durability and customizability, you can't go wrong picking our polyaspartic coatings for your residential or commercial floor surface. Let's get started on your next floor coating project today!
There are currently no reviews or testimonials; check back soon!
Latest articles & news
Top 3 Garage Flooring Options For Your Man Cave

While there are plenty of things you can do in Avon, there's nothing like having a place to do your own thing than in your own man cave. If you've been thinking about getting rid of the junk in your garage to turn it into a […]

How To Take Care Of Commercial Concrete Coatings

While the commercial concrete coatings you can get from pros like 5 Star Concrete Coatings LLC are super tough, they still need to be cleaned and maintained. You've invested in your Floor Shield flooring already, whether you inherited it after buying the building or you paid […]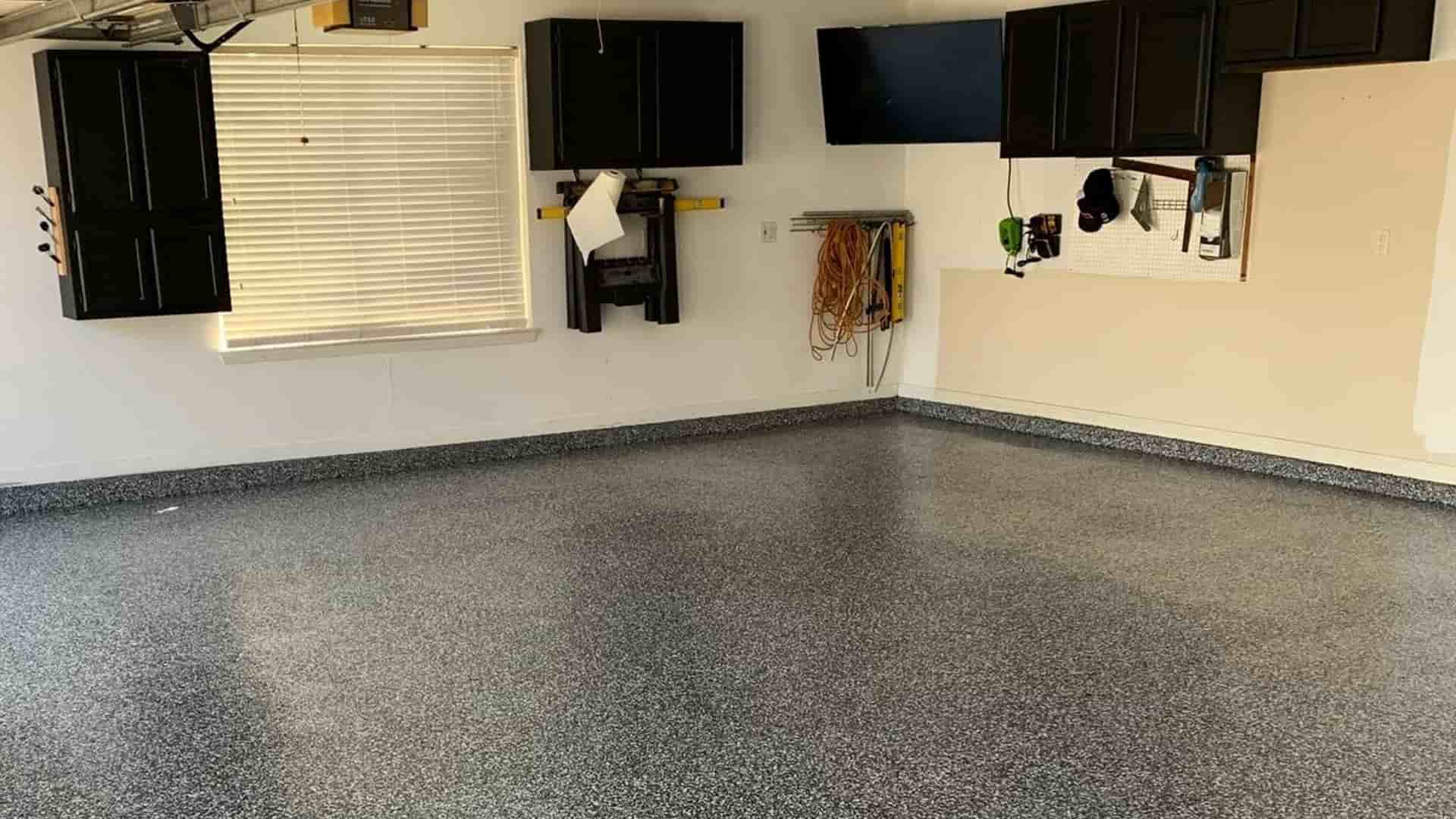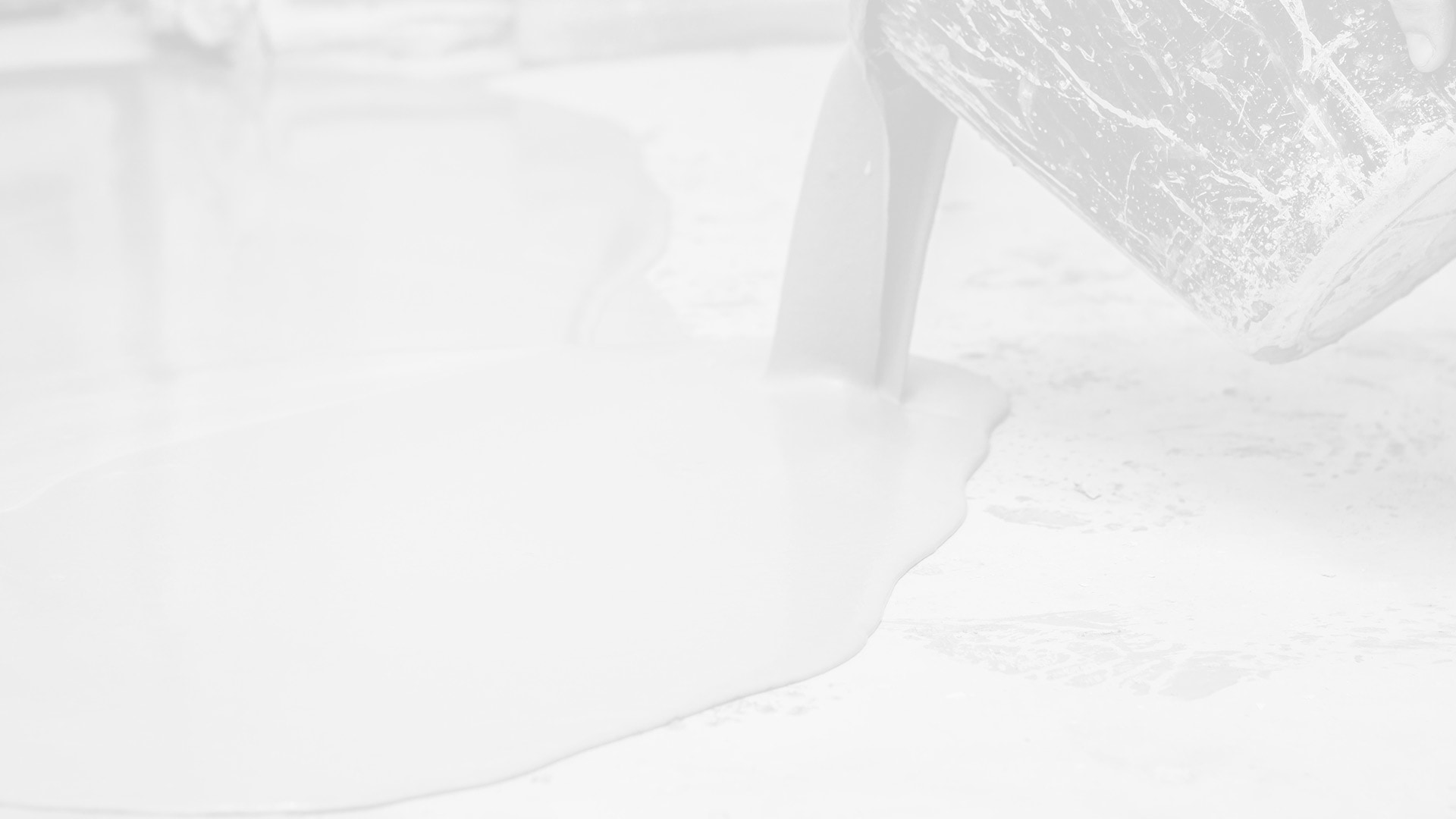 Call your Bloomfield concrete coating experts today!